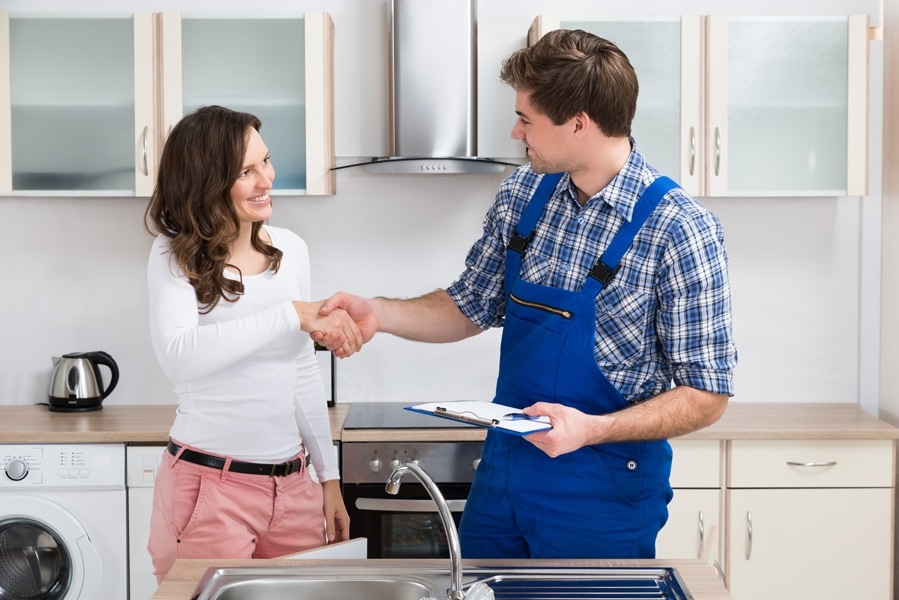 Hiring a qualified, experienced and honest
plumber
is an important step for a homeowner. It is important to find a plumber that knows what he/she is doing. They are responsible for parts of your house that are crucial to your daily life and if they fail to execute their job correctly it can result in costly repairs later on. There are a few things that you can check before hiring a plumber:
Licensure
Always ask to see the license of the plumber you are planning to hire. A license ensures that the plumber that is working for you can maintain and protect your water supply. License requirements vary by state, make sure you follow up about the requirements in your area so that you know what is or is not required of your plumber.
Insurance
Check the insurance for both workman's compensation and general liability. Liability insurance will cover damages during construction, damages to existing pipes and damages that result from some form of workman's accident. Workman's compensation covers their workers job-related injuries.
Length of Time in Business
A plumber or company that has been in business longer, mostly likely has more experience on hand. Although this isn't always true generally the longer a company is in business the better a track record they probably have, and if they have a bad track record you can check that too.
Pricing
A good plumber will be able to give you and accurate estimate for the job at hand, barring any complications of course. Get at least 3 estimates and be wary of any that is too low as this could be indicative of inferior work or parts.
Warranty
A good
plumber
should back their work and parts used and provide at least a year guarantee.
References
Always check and follow up on references. A plumber that has been around for a while should have good references and should be able to provide them to you. Past customers can be the best way to gauge the quality of a plumber's work. You can also utilize online tools for references.