At Pond's Plumbing, Heating and Air Conditioning, we provide extensive service coupled with decades of experience. Whether you need to fix a snowmelt system, repair that ailing air conditioner or fix that annoying drippy faucet, we can make the repair.
As a company, customer satisfaction is our top priority. We were recently named "Number One in Customer Satisfaction" for having the highest scores in the Rocky Mountain region in the customer service category. We strive to build a relationship with each of our customers so when a problem happens in their home or their friends or family member's home, they have the comfort of knowing who to call and that they will be taken care of.
TIMES CHANGE, VALUES DON'T
WE UTILIZE TODAY'S TECHNOLOGY WITH GOOD OLD-FASHIONED INTEGRITY. READ WHAT OUR CLIENTS ARE SAYING ABOUT US!
Plumbing Repair in North Salt Lake, UT 84054
"On a Sunday evening I found myself in a challenging situation when the main pipe of my water softener unexpectedly burst, leading to a considerable flood in my basement. I reached out to Ponds Plumbing & Heating after-hours service, and I must say that the response I received from Michael Bautista Tovar was nothing short of outstanding.
Despite it being a Sunday evening, this young man's professionalism and calm demeanor immediately put me at ease as he assessed the damage and explained the plan to rectify it. His level of skill was impressive as he worked diligently to repair the line preventing further damage.
I was particularly impressed with Michael's commitment to customer satisfaction. He took the time to answer all of my questions, providing valuable insights to prevent future issues. It was clear that he takes pride in his work and genuinely cares about the well-being of his customers.
Thanks to the swift response and expertise of Michael Bautista Tovar and the Ponds Plumbing & Heating team, my basement is now dry and free from flooding. I highly recommend Pond's Plumbing, they truly turned a potentially disastrous situation into a positive outcome. Good luck Michael on your educational path as you work towards becoming a master plumber!" – Drake B.
Boiler Repair in Park City, UT 84098-6254
"Tim has worked on most of our systems for several years. He does a good job and keeps the place running. In addition to our heating and AC, we have a snow melt boiler. He services and repairs them if necessary." – Tom S.
Boiler Repair in Salt Lake City, UT 84102
"Alex came to do routine maintenance. I also asked him why the system was making unusual sounds. He found the problem and corrected it. He also did the maintenance needed all in a professional and helpful manner." – Robin H.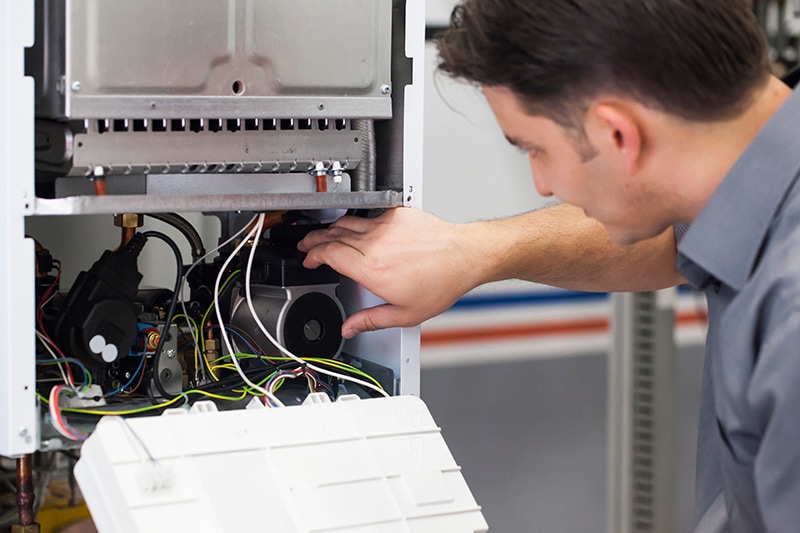 Taking proper care of your heating, ventilation, and air conditioning (HVAC) system is the best way to ensure it will function efficiently and reach its full service life potential.
Read More