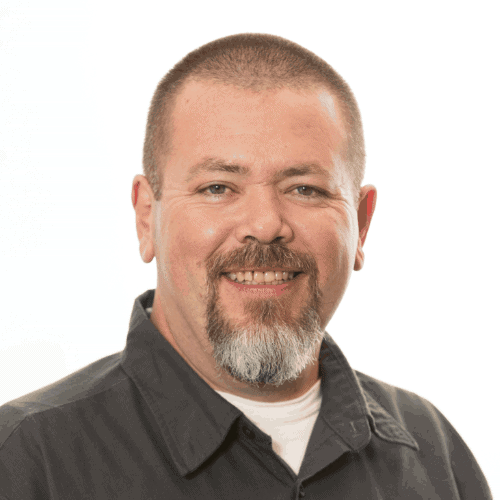 Steve Snowball
10 Reviews
Dishwasher Repair in North Salt Lake, UT 84054
"Great job! Thanks for the timely good work!!" – Paul R.
Plumbing Repair in Park City, UT 84036
"Pond's is professional, responsive, and always has a solution. We have worked with Steve Snowball several times and are so grateful for his knowledge, dedication, and service. We highly recommend them!" – Katie B.
Water Heater Installation in Bountiful, UT 84010
"Steve Snowball came and took out our old heater and installed two new heaters and replaced a faucet that was broken. His work was impeccable. He's personal, knowledgeable, and never in a rush. He works hard and efficiently, but you get the sense he's very thorough and the work is always impeccable when he's done…including leaving a clean job site which is a huge plus. He's a great communicator and gives you the right amount of updates on how things are progressing. I'd recommend steve for any job." – Steve C.
Water Heater Replacement in Bountiful, UT 84010
"Steve and Chance just replaced my water heater today and did an exemplary job. Both were pleasant and professional. I am grateful that they were able to come so quickly as I only called this morning. Thanks to everyone!!" – Liz S.
Plumbing Maintenance in Salt Lake City, UT 84103
"Great experience with Steve at Pond's. Steve was on time, knew his stuff, was kind, wore a mask, AND fixed our problem! Couldn't think of a way for our experience to be better if I tried. Absolutely would call them again and recommend to a friend." – Niccole S.
Plumbing Replacement in North Salt Lake, UT 84054
"Juan AND Steve were AMAZING! Emergency SATURDAY basement backup was fixed in one day with the help of Steve, who BTW was on his DAY OFF! He found a sump pump at the warehouse in SUPPORT of his co-worker Juan!.

I found these gentlemen to be extremely knowledgeable, professional and beyond the call of duty in analyzing my problem.

Thank you Juan AND Steve. I am a customer for AS LONG as we own this home." – Parmela P.
Plumbing Repair in North Salt Lake, UT 84054
"Steve did a great job fixing our toilet that constantly ran. He is extremely personable and professional. Thanks Steve" – John A.
Plumbing Installation in Holladay, UT 84121
"Steve did a very good job installing our new ice maker. He is personable and professional. He was on time and finished the work in a reasonable length of time. We would definitely recommend Steve." – Joel R.
Water Heater Replacement in North Salt Lake, UT 84054
"When we discovered a leak in our water heater the morning we were to leave for a trip, we called Pond's in a panic. Our call was assigned to Steve, who responded quickly and advised us on how to keep our home safe from water damage while we were gone and to avoid an expensive after hour fee. Even with a miscommunication on my part, Steve still managed to get in and get the job done so that we were not without hot water. He also helped us make improvements on our system so that a future water heater failure would be quickly resolved. Thank you, Steve!" – Steve M.
Water Heater Installation in North Salt Lake, UT 84054
"We had a tankless water heater put in a few months ago. First off, if you've never had one I highly recommend looking into making the change. I speak for everyone in our family when I saw we absolutely love ours. The gentleman we were working with, Steve, did a great job of bouncing ideas of my wife and me before we finally got comfortable with the mindset shift. Even though we love it, it didn't come without its fair share of headaches. We got the tankless installed and all seemed well, but that night we noticed that the device was constantly heating water, even when we weren't using it. It was right below my bedroom and caused me to have a sleepless night! This wasn't suppose to happen and not acceptable. The manufacturer (not Ponds but one of the manufacturers they use) had issued a faulty circuit board.
Steve would call days and weeks after we installed the water heater to see how it was going. He would call the manufacturer, he would advocate for me as the customer, and he would do it on his own time before/after his work hours. He insisted that until we were perfectly happy, he wasn't going away. And true to his word, he stayed in touch with me until we were FULLY satisfied. Yes, I'm finally satisfied with the product – we got the circuit board replaced after some strong-arming the manufacturer from Steve. But I am thrilled with the commitment to quality and satisfaction Steve brought to the table. Steve personified everything good about Pond's." – Brian E.
Need HVAC Service?
Contact the experts at Pond's Plumbing, Heating and Air Conditioning.
Call us at 801-203-3526!
---
Pond's Plumbing, Heating and Air Conditioning proudly provides HVAC service to Bountiful, North Salt Lake, West Bountiful, Centerville, Park City and the surrounding communities. Visit our service area page for more coverage details, call us at 801-203-3526, or request service online today.