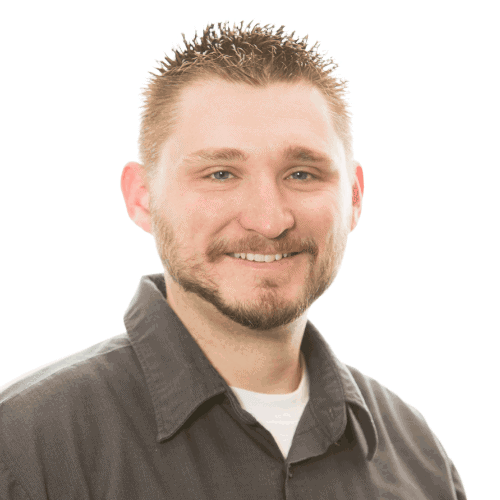 John Wood
8 Reviews
Radiant Flooring Repair in Bountiful, UT 84010
"So far so good." – Cathy B.
Air Conditioner Repair in Salt Lake City, UT 84103
"Absolutely the epitome of awesome. We are happily and pleasantly addicted to this company and think they're the cat's pajamas as well as the bees knees. Never in the history of ever has Pond's ever provided anything less than super stellar service. John Wood is perfect with EVERYTHING along with Travis, Jon, Griffin, Tim and every single other employee. They are clean, efficient, highly skilled in their profession as well as in communicating with their clients, responsive and completely trustworthy. Shout out to all of you. Thanks a million." – Julie R.
HVAC Repair in Salt Lake City, UT 84115
"John is professional, friendly, knowledgeable and will fix the problem correctly. Thank you John Woods and Ponds Plumbing for a great job!!" – Johnstone Supply
Water Heater Installation in North Salt Lake, UT 84054
"John Wood was awesome. He explained everything and knew what he was doing. I appreciate him answering all my questions. He did a great job. Thank you!" – Jeremiah W.
Water Heater Replacement in Salt Lake City, UT 84124
"John and his partner Chris were excellent. They went right to work and never stopped until they were done.
They also serviced our furnace at the same time. I highly recommend John." – Philip B.
Boiler Maintenance in Salt Lake City, UT 84036
"We had trouble with our hot water/broiler suddenly not working while at our vacation home. We are not up to date on all the features of the home so we had no idea what could have happened. We called and spoke with "John" giving him the i formation we had. He immediately walked us through the possibilities of what may be wrong. After a short time he had narrowed it down to our wall thermostat being set incorrectly at "away". Therefor shutting down the hot water temperature. He's awesome! Thank you for your help!" – George L.
Gas Furnace Repair in Midway, UT 84049
"We arrived home after a day working at Deer Valley to find the master bedroom temperature at 61 degrees. We normally leave the temp at 65. We raised the temp but after an hour the temp had not increased. As it was too late to call we waited until morning to contact Ponds to report the need for a service visit. The office informed us that John Wood's appointment in Park City had cancelled and he could arrive shortly. That was great news.
John arrived about 30 minutes later and proceeded to check out the furnace. He discovered that the air fan that serves the combustion chamber had failed which prevented the gas igniter from operating which shut down the gas flow – an appreciated feature. He called the office to establish whether a new motor was available and informed us that he could have a new motor at the house for installation between 2 and 3 PM that day. We advised him that we had an appointment in Orem but would be able to return by 3PM. We also indicated that we would call the office to let John know when we were enroute to coordinate times. We arrived at the house at 2:55 and John had beat us by 5 minutes. He installed the new motor and had the furnace up and running within a short time. Ponds support and John's prompt arrival on a day with temperatures in the single digits during the evening hours was wonderful and much appreciated. Thank you." – Terry B.
Water Filter Maintenance in Midway, UT 84049
"The office kept us informed on our service request and the anticipated time for John's arrival. John called when he was enroute to our location and arrived shortly thereafter. After bringing John up to speed on my concerns he collected the information on the UV fixture which was showing signs of leakage – calcium deposits. He shut down the main water valve and reduced the water pressure in the lines before opening the UV canister and established that there was no sign of water entering the glass tube surrounding the UV light. He then cleaned up the calcium deposits on the top and side of the canister, reset the UV light and secured the cap. He made a call to see if any UV light replacement kits were available so the light could be replaced since it was time to replace the light. Unfortunately none were available and since I had already done the research he said it would be quicker for me to order a replacement kit and ensure that I get faucet washer grease to apply to the o-ring prior to resetting the cap to prevent any further leakage from that area. John was professional and explained what was going on and how to quickly get things back in working order with a UV replacement kit." – Terry B.
Need HVAC Service?
Contact the experts at Pond's Plumbing, Heating and Air Conditioning.
Call us at 801-203-3526!
---
Pond's Plumbing, Heating and Air Conditioning proudly provides HVAC service to Bountiful, North Salt Lake, West Bountiful, Centerville, Park City and the surrounding communities. Visit our service area page for more coverage details, call us at 801-203-3526, or request service online today.